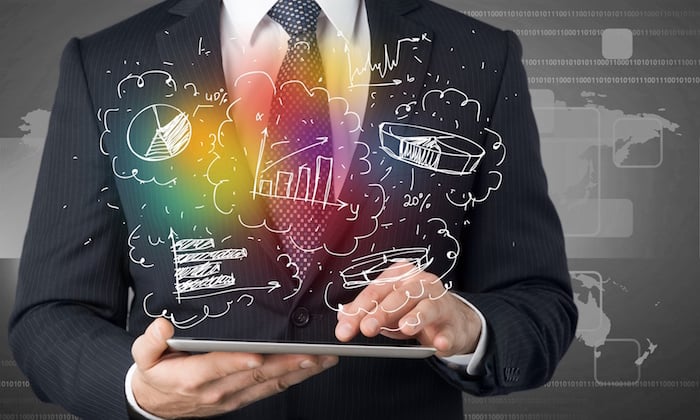 Who doesn't like their business to stand out in the market? Surely, everyone does.
Competition exists in every industry. It's all about how smartly you are implementing the strategies and utilizing the tools to keep yourself ahead of the rest.
With ever-changing trends and marketing techniques, you have to keep yourself updated about your competitor's strategies so, that you can notch up by offering better services to potential customers.
Competitor analysis is the need of the hour to improve your business plans. If you are worried about increasing competition in your market, here are five modern tools that can be your game changer to beat the competition;
Marketing Campaigns and Brand Awareness
The first thing you need to do is to make a careful comparison of your marketing campaigns with your potential competitor.
Pi Datametrics is one such tool that provides useful information such as consumer demands and changing trends to keep you updated and help you make informed decisions.
This tool gives you organic search insights and makes you globally visible to enhance your brand awareness.
Competitor's website and Keyword Analysis
The market is expanding using digital ways. Managing a website is one of the prime concerns when it comes to business.
SEMRush is a paid SEO tool. It gives detailed insights into the competitor's website regarding the backlinks and keywords which they are using to get on top of Google ranking.
It serves a variety of businesses in multiple ways from suggesting keywords based on difficulty estimates to providing analytical reports of your website.
Figure out competitor's potential leads
SimilarWeb is a competitor analysis tool that gives you easily understandable raw data about the type of audience that is visiting the competitor's website.
It gives detailed information about traffic analysis and top traffic sources including social media platforms.
Keep a Track of Competitor's Emails
Keeping an eye on competitor's emails can be done easily using Owletter. This potential tool keeps you alert about all the important emails sent through competitor's websites.
You can know much more about the competitor's spamming repute as well as their topics of discussion using this software.
Boost Your Potential Leads
Last but not the least is to modify and improve your strategies to fill the loopholes and enhance the leads to maximize sales.
Microsoft Dynamics CRM 365 is the best solution for you to manage the customer relationship. This software helps you to grab all the opportunities for improving your business by providing you many ways to interact with the targeted audience.
It acts as an administrative assistant for you to make sure that you don't lose any client to your competitor due to a lack of contact information.
Building a business successfully is always challenging, but you can take a step ahead by making wise analysis of your competitors to inspect your strategies to overcome the deficits and stay above all.
A healthy competition is always productive as it keeps you on the track of improvement and makes you eager to succeed.