It has long been thought that dreams are meaningless, random images and thoughts. But is this really true? There's a lot of evidence to the contrary. Dreams can relay messages about our physical or emotional state in order to help us heal or find peace. They also offer insight into events in our lives, like past trauma or feelings of guilt, shame, anger, etc.
This blog will explore five common dream themes and what they might mean for your life today.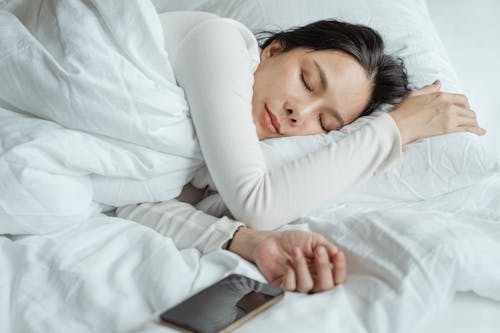 Falling
Sometimes, people will have dreams where they are free-falling from an incredible height. Falling dreams can be frightening and leave you feeling panicked when you wake up.
Dreams about falling are common, but they can be rather unsettling. However, psychologists believe that a dream about falling usually represents the opposite: rising to success or some other form of advancement in waking life.
The dream about falling often has a few common themes. One is losing control of the situation, which can be caused by any number of things, such as being pushed off a cliff or slipping on ice. Another theme is feeling out of place in their environment and not knowing how to get back up. Most people have this dream when they are very high up, like near the top of a building or an airplane take-off. Quite often though, these dreams are simply just bad dreams that don't really mean anything at all and we'll never know what's going on in our subconscious minds!
Teeth Falling Out
We all know the feeling of having a dream about teeth falling out. Whether it's because there are holes in them or they just fall out, this is no fun experience to have. There are many theories about what these dreams mean, but regardless of what they signify, it's never pleasant. These dreams can make us feel anxious and uneasy for days afterward, so understanding why we may be dreaming about our teeth falling out is important if we want to put an end to these bad feelings.
The meaning of teeth falling out in a dream is that someone might be feeling insecure or experiencing some anxiety. It can also mean that they are letting go of something, which could have been causing them stress.
Being Chased
The dream of being chased is one that most people have had at one time or another. It's a common theme in many nightmares and can be triggered by various events such as feeling threatened, feeling trapped, feeling like you're not good enough, etc. The meaning of the dream varies depending on who is chasing you and why they are chasing you.
For example, if your boss is chasing you then it might represent feelings of guilt or inadequacy that stem from work-related issues (e.g., "I'm not doing my job well enough") whereas if an ex-boyfriend is chasing you then it may signify unresolved anger towards him/her for how he/she treated us during the relationship ("He doesn't deserve me").
Your dream may be also telling you that something is haunting you and it's time to face it. You may also be feeling like someone or something is chasing after you in real life.
Flying
Have you ever had a dream about flying? This is one of the most common dreams that people have. Most people's interpretation of this dream is that it symbolizes freedom, but there are other interpretations as well.
Dreams about flying are often interpreted to mean that you're feeling free and happy in your life. Flying is a symbol of freedom, which can be interpreted as meaning that the person in question has found contentment in their life or has just had an amazing day. If someone is dreaming about being chased by something while they are flying, then it could represent their fear of losing what they have but there would need to be other symbols present for this interpretation to make sense.
Death
Many people experience their dreams as a way of connecting with the subconscious, which is why it's not shocking that they often contain symbols and messages. Dream about death can be difficult to interpret because it is so diverse. Some dreamers may see themselves dying, while others simply witness someone else's death or even feel like they are dead without actually dreaming about themselves.
Dreams about death can be a reflection of what you fear most. It may also reflect your feelings about a recent experience or event that involved death. These dreams can represent a time when someone close to us died, and we are having difficulty coping with the loss.
Conclusion
Dreams are not a one-size-fits-all experience. There is no single meaning for every dream, but there are some recurring themes that can be used as guides to help interpret your dreams better.