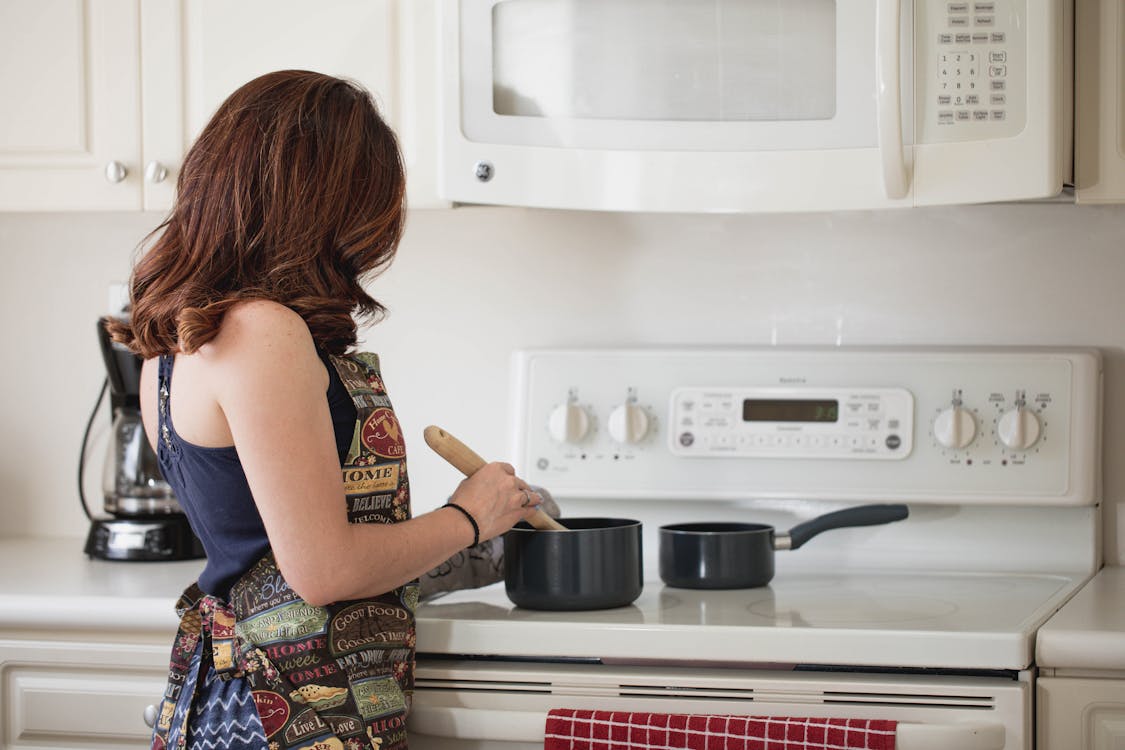 Regardless of a person's financial status, one trait that all shoppers have in common is their thirst for cheaper prices and huge discounts. Who doesn't love price cuts, right? If there is one factor to contemplate after quality, it's the price. 
As much as possible, we want to make sure that we are not overpaying for certain purchases big and small. When it comes to home appliances, extensive research on the quality, functionality and price is worthy of consideration. Just like any other huge purchases, home appliances are considered an investment, too. Therefore, shopping for home appliances should not be as easy as a casual grabbing of items from a convenience store. 
Appliance shopping can be a very exciting task especially when you are building a new home or remodelling an existing kitchen to be filled up with new pieces of furniture and appliances. At the same time, it can be disheartening on days when you find out your washer suddenly stops working or the mini blinds call for a serious repair after being sabotaged by your kids. Whatever shopping mood you are in, know that there are ways on how you can economise on such high-priced items. Read on to find out.  
Trust the timing. 
Holidays are the best times to score appliances on sale. Whilst most appliances offer crazy discounts right before Thanksgiving, a study conducted by Gap Intelligence found that the biggest price drops occur on Independence Day, Labor Day and Black Friday. Then again, do not wait for seasonal sales before replacing that broken rice cooker. After all, it is just one sale after another because some appliances are always on sale. Pro tip when there is a new model that comes out, choose the depreciated old one to skimp a little.      
A little scratch won't hurt. 
Some stores have a dedicated space for "scratch-and-dent" items that you can snag at a lower price than the fresh ones. Do not forget to visit this section if you don't mind buying appliances with some slight scratches on. Small damages do not really indicate poor quality as long as they won't affect the way appliance works. Scratch-and-dent items are often sold for about 15% off. Price may even vary depending on the damage size. If you think the cut price is still too much for the damage, you can always ask the manager for a fair markdown.      
Shop from direct outlets. 
Whilst holidays are the best times for appliance shopping, direct outlets are considered the best avenues for items that you can spot at fair discounts (15% or more), allowing you to save big from the manufacturer's suggested retail price (MSRP). The only challenge in visiting direct outlets is that they do not always have sales associates around to make your shopping experience a bit easier. 
Instead of paying a visit to the physical outlet store, view appliances at their main store showroom to make sure there is someone to assist you with your queries. Once you've picked the best unit that suits your needs, it's time to browse the outlet's website to order the same product for less.     
Avoid Extended Warranties. 
Do not be fooled by extended warranties as they are only profitable on the store's end and rarely beneficial on yours. The odds of experiencing troubles with store-bought appliances within the extended-warranty period is quite low. This type of warranty is only created to boost the store's profits, so never ever pay more if you only want to avail this promo. 
Skip Delivery. 
For appliances that do not require an expert's handling such as refrigerators, large ranges, HVAC and the like, you can skip the delivery part to save big from expensive delivery charges. This tactic works if you have good friends who are relatively strong to rely on and if your house is pretty close to the local outlet.