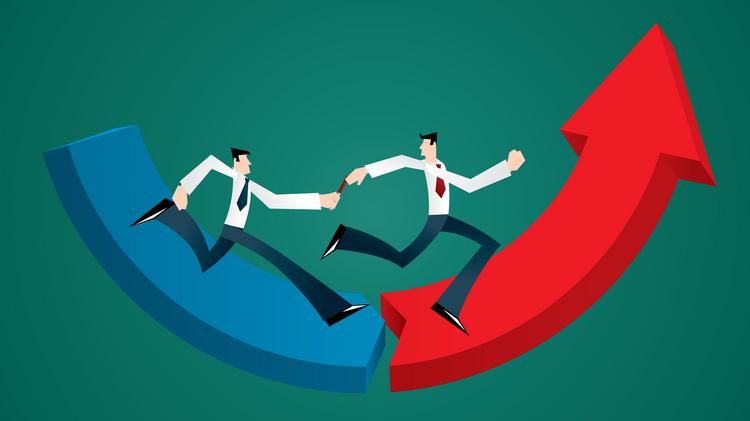 The sales profession has transformed drastically in this ear and has become a challenging profession. With billions of competitors in the market, it is difficult for sales personnel to meet the targets and bring profit to the company. But there is one thing that can help you achieve your targets and bring more business. That is positivity.
The key to a successful sales deal is positivity. If you have the right attitude towards a sale, you can conclude a deal successfully. However, if you feel that you cannot succeed in a deal, you might be right in many cases. Since sales completely depend upon your attitude.
This might sound ridiculous that how only positivity can help achieve targets. But it is true and many sales professionals have tried and tested this trick. If you are wondering how it happens and how you can achieve big with just this one trick. Here are the top 5 tips that can help you stay positive in sales.
Talk to Yourself
 Before meeting a customer. Try to have a mock session with yourself. Whenever you are assigned a task. Try to learn about it and then talk about it to yourself. Make up questions in your mind. Things that a customer can ask you and then find solutions for it. Once you have done this exercise, it will help you stay calm and positive in front of the customer as you will have answers to their questions.
Focus on the Solution
If you ever get stuck in providing a solution do not get depressed. Try to find a solution to it. Think about it, search for solutions, or consult your seniors. The more you think the more ideas and suggestions you will get. This would help you discover the solution. Rather than giving up, finding a solution is the best way one can remain positive in sales.
Control Your Thoughts
Controlling your thoughts is another way to achieve a positive attitude. People use different methods to promote positive thinking. Some listen to positive music, some read books, poetry, or quotes. If negative thoughts overcome your mind, they can not just affect your profession but also decline your health. Being in the right state of mind helps you remain creative, joyful, talkative, and positive.
Think Big – Create a Desire
If you think that you are happy with your job, salary, and perks and you want to just remain this way till retirement. You are doing wrong. This satisfaction kills your desires and urges to achieve big. To remain positive in any profession, you need to think big and create a desire for more.
You need to have a set of goals for the next 1,2 or 5 years and then work to achieve those goals. If you aren't goal-oriented and you have no desires left. You can never remain positive in any profession.
Learn New Things
In the present circumstances, education is something that helps you promote yourself. For example, if you are in a sales job and want to promote to further levels. You to learn some new skills to prove your worth. It could be anything you like and you want to do. For instance, you may learn Microsoft Dynamics 365 CRM to promote to a customer relation managerial positions. Hence learning new skills is important.