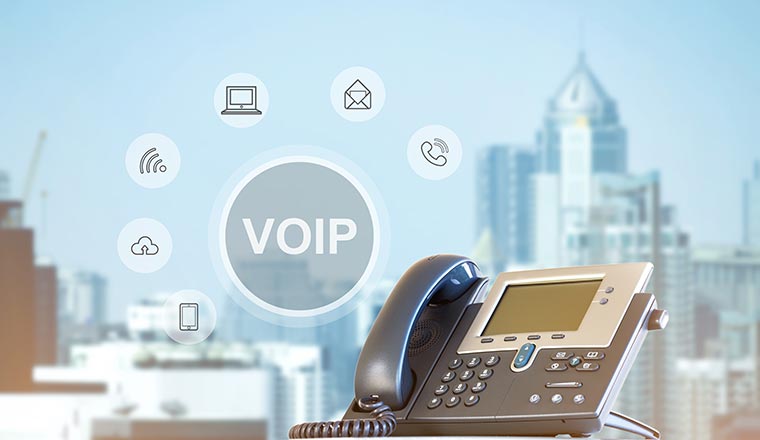 VoIP (Voice over Internet Protocol) is the latest technology in telecommunications which is utilizing broadband internet as its backbone to transfer communication signals around the globe. Also referred to as IP telephony or internet telephony, the technology is gaining much popularity among small, medium and large business firms alike. Small business VoIP phone services are cost-effective, when compared to regular landline and mobile communications and can help business firms save huge amounts in monthly telephone bills.
For small business firms, these IP based phone systems can serve as the best alternative to expensive PBX systems since all the functions of a PBX are available at reduced costs in hosted systems. All features provided by your regular telephone service provider such as caller ID, voicemail, and call forwarding are available in these voice over IP phones as standard features and most providers do not charge for them.
Some of the advanced features these VoIP based systems are providing to small business firms include:
o High security for calls using protocols such as Secure Real-time Transport Protocol
o Parallel data exchange such as message or data file exchanges, simultaneously with phone calls
o Free VoIP to VoIP phone calls
o Cost-effective voice conferencing
IP services are also highly beneficial for traveling business persons since all calls coming to their office phones can be routed to their voice over Internet protocol enabled phones. With the help of an internet connection and an IP enabled phone, keeping in touch with your valued customers is now much easier and affordable, regardless of your location. Call center agents can also benefit from these services as they can work from any place, wherever there is an internet connection. Another advantage is that the entire system can be made to run through an existing computer network with computers serving as both calling and receiving terminals, thereby eliminating the need for dedicated IP enabled telephones.
Today with the wide availability of broadband internet, a lot of hosted PBX phone service providers are emerging in the market with plans ideal for small business firms. With continuous technological developments and improvements being made in this field and with increased competition among hosted PBX system vendors, more and more services are being offered to clients at much affordable rates.
Considering the features that come with small business VoIP phone services, it is evident that small business firms have a lot to benefit from these services apart from having a cost-effective regular telecommunication medium. The system can ultimately serve as a fully integrated new generation communication medium with a wide range of possibilities and services in the offering.