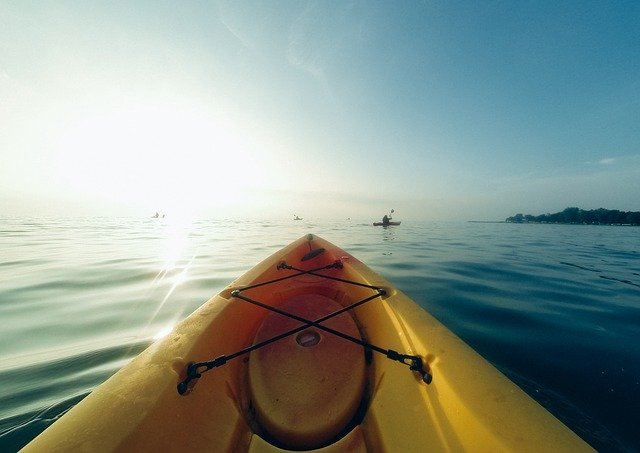 ---
Turnip Rock is what it sounds like.  It's a large rock formation, a small island that rises above the water, detached from the mainland, and is wider at the top than the bottom. It's totally isolated with no way to get to the island except by water. The top of the formation would take a superhuman to climb up a reversed angle. At the top is a tiny garden spot of native pine, oak, and shrubs.
You Should know that taking a kayak from Port Austin to Turnip Rock can take upwards of 2 to 4 hours. This is a beautiful ½ day day-trip and a workout for anyone serious about kayaking. Along the way are plenty of other sights and photo-ops to be taken The real treat is at the final leg of the paddle. The magnificent rock formation growing out of the shallows.
Kayaks are available as traditional sit-in single boats or standing kayaks for the more experienced or adventurous lake tourists. Personal kayaks to be brought and used at a public launch site nearby called Bird Creek Park.